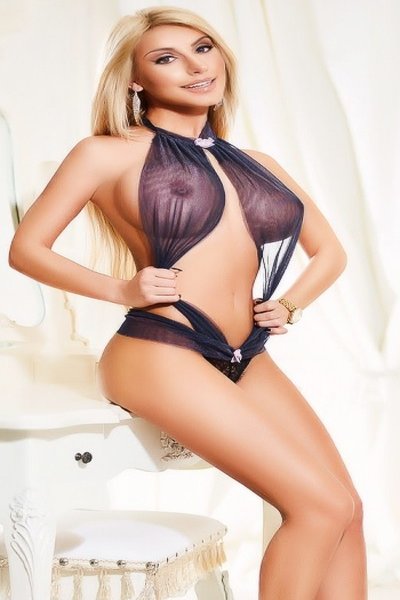 RAFAELA
Hi Boys, I'm the cheeky Miss Rafaela.
If you have a taste for young, pint-sized, uber-sexy blondes – stop looking, you have found precisely what you're looking for.
First things first, at a glance I have excited sparkly green eyes, platinum blonde hair and a cheeky smile that invites you to play. I take great pleasure in having my sun-kissed silky tanned skin caressed and my succulent DD breasts teased with your warm mouth, my curves are in all the right places eagerly awaiting your exploration. I'm super fit with a flawlessly taut and toned body, my passion for running ensures my arse stays incredibly pert, perfect for you to hold in a firm grip as you thrust into me.
I'm the kind of girl that is always smiling and laughing, I'm easily excited, especially when I'm up to mischief!
Likened to a playful lioness with untamed animal magnetism, I'm equally intense as I am energetic –the ultimate combination for a sexual partner, a natural seductress. In an intimate situation, I'm extremely affectionate and flirty, this is displayed by showering my man with sensual kisses, which of course is the prelude to me wrapping my moist luscious lips around your throbbing hard cock, I derive great pleasure from cock worshipping.
Yours with passion,
Rafaela